The electronic voting law for Catalans living abroad recently passed the first parliament test. The next step for the bill will be going through a consideration by a committee, before it can be enacted.
The Catalan minister for Governance, Meritxell Borràs, has insisted the technology exists, "it is secure and raises no legal problems, but the political will is lacking to bring in electronic voting." She explained, "This option of voting could be promoted with the current legal framework through a decree approved by the electoral law."
Since 2005 Estonia has given citizens the opportunity to vote online in national elections. As the world's most successful experience in online voting, this Baltic state could certainly be a good example for Catalans to follow.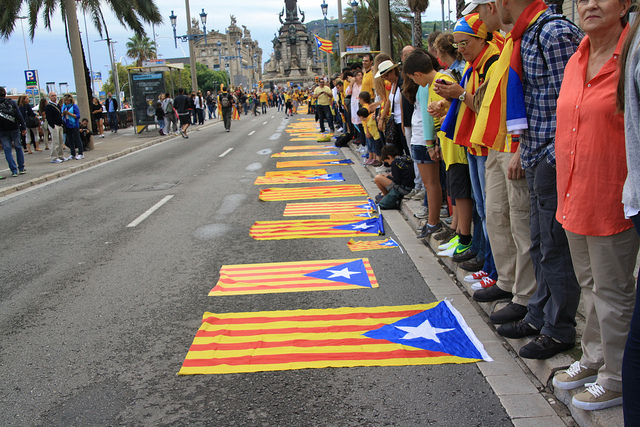 The Catalan government expressed its aspiration for having the law passed by June or July, in order to allow residents overseas cast their vote in a possible independence referendum in September. However, sources of the Ministry of Government clarified that the implementation of electronic voting and the holding of a referendum are two completely different proposals. Thus, e-voting can be implemented through a law being processed by the Parliament, while the organization of the referendum must come from a debate within the Government.
Representatives from all parties in the local Parliament have uttered concern over the significant drop in voter turnout of Catalans abroad. Particularly, after the reform of the Electoral Act in 2010 and the introduction of the 'vote in demand' or 'begged for vote'.
According to the Catalan Secretary for Foreign Affairs, Jordi Solé, in the last local elections on 27 September 2015, out of 196,000 Catalans overseas; 21,771 applied to vote but only 14,781 could successfully get their vote counted. 7,000 ballots that were sent on time weren't able to reach their destination.
The successful participation of residents abroad in future elections is of paramount importance for this Spanish community. Consequently, the Catalan government plans to invest over 400,000 euros this year to develop the implementation of electronic voting, provided the 2017 Budget is finally approved in the Parliament.
Catalans abroad closer to rely on electronic voting