A special commission of the Ecuadorian National Electoral Council has established up to 74 possible reforms to the Organic Law of Elections and Political Organizations, as part of a proposal that will be presented to the country's National Assembly for its evaluation.
The commission has held some 12 meetings with several directive committees from the Electoral Council, as well as with authorities of the Electoral Disputes Tribunal, to define points of discussion. In order to expedite the work, 5 round tables have been created for the following topics: electoral architecture between the CNE and TCE, electoral law, political organizations, electoral expenditures, and direct democracy.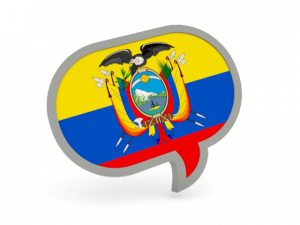 Additionally, some of the topics considered for the possible reforms are the working of the Intermediate Scrutiny Boards, adjustments to the operation of the Polling Stations, measures to facilitate the implementation and application of e-voting, regulations in the pre-electoral stage, pre-campaigning and early campaigning.
Ecuador had the chance to successfully use e-voting this year during the February sectional elections. This time, the pilot involved 10% of the country's voting population.
Source: http://ecuadorinmediato.com/index.php?module=Noticias&func=news_user_view&id=2818774536&umt=cne_analiza_plantear_74_posibles_reformas_al_codigo_democracia
Ecuador evaluates including e-voting in electoral reforms