Recently, the Dominican Republic, Colombia and Chile discussed the need for electronic voting to enable expatriates to exercise their right to vote.
Citizens who live outside of their countries have traditionally been excluded from participating in elections. The main reasons for that phenomenon are the lack of legislation that govern political participation abroad and the enormous logistic challenge that organizing an election in a foreign country represents. In addition, there are other technical obstacles that can hinder this democratic exercise.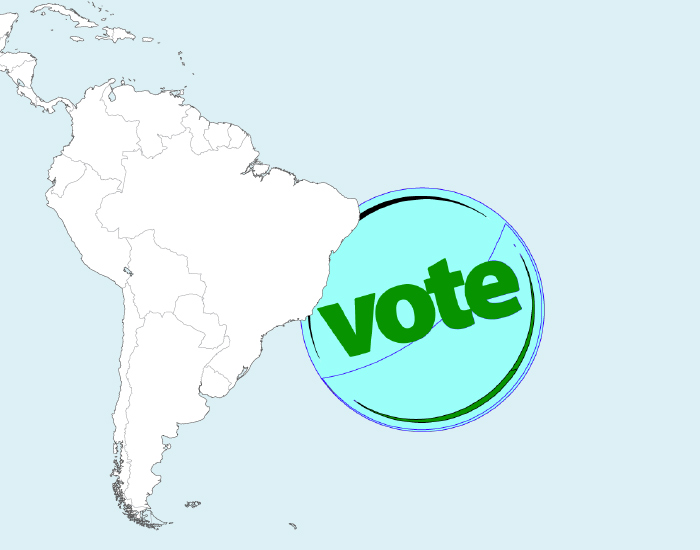 In the Dominican Republic, the Committee of Dominicans Abroad (Codex) has required the implementation of an electronic voting system in the next presidential election in 2016. The petition falls under the Electoral Law 275-97, which establishes that the Central Electoral Board regulates the procedure and method of voting for its nationals abroad. This rule is already in place, so now the authorities have to comply with it and put the technology to use.
Meanwhile, in Colombia, the Central Democratic party is backing an electoral reform bill. Among other things, the bill calls for electronic voting and biometric voter authentication, which means that the identity of the voter will be validated bio biometrics prior to casting a ballot.
Chile has already made great strides in facilitating voting for citizens living abroad, and they are seriously considering the possibility of using e-voting.
In conclusion, voting for immigrants could soon become a reality in these countries. The authorities of these countries are observing the experiences of Switzerland and the Philippines, where different methods of automation guarantee voter equality for those who live in their territories as well as those residing abroad.
Source: http://votodigital.wordpress.com/
Electronic voting for expatriates gains steam in Latin America