After using Brazilian voting technology in the 2013 elections, Paraguay is looking into permanently adopting Brazil's electronic voting system in the future.
Brazil, a frontrunner in the adoption of voting technology, has been using Direct Recording Electronic voting machines (DRE) since the 80s. Today, for each national election, it deploys some 500,000 DREs to capture the votes of Brazilians.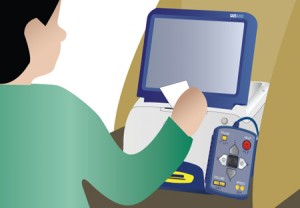 Besides DRE voting machines, the Brazilian system also comprises a biometric platform to authenticate voters' identities before they are allowed to cast their ballot.
The Brazilian Election Commission stated it would do everything possible to help its neighboring country introduce a reliable system as soon as possible.As part of the agreement, Brazil will train Paraguayan officials who will be in charge of training the Paraguayan population on the correct way to vote.
This potential agreement was examined at length in several meetings electoral authorities of both countries held recently.
Source: http://www.caracol.com.co/noticias/internacionales/paraguay-evalua-implementar-sistema-brasileno-de-voto-electronico/20140323/nota/2142140.aspx
Paraguay analyzes using the Brazilian electronic voting system