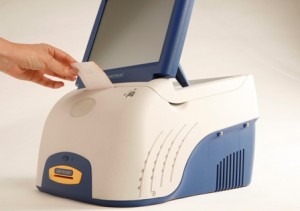 1. On April 14th 2013, Venezuela will choose a President for the 2013-2019 term. María Bolívar, Henrique Capriles, Nicolás Maduro, Eusebio Méndez, Julio Mora, Reina Sequera and Fredy Tabarquino are the seven candidates who will take part in the race, for which 18,903,143 Venezuelans are certified to vote.
2. As the integrator of the Venezuelan electoral system as a whole, comprising both its technology and electoral services, Smartmatic will deploy for the 12th time its automated platform across the country. In a record time of less than 40 days the company will achieve the correct configuration of the system,  so that it can be used by Venezuelan voters within the timeframe established by the Law and by National Electoral Council (CNE).
3. In total, the CNE has set up 13,683 automated polling centres which will hold 39,018 voting machines. Overseas, 304 polling centres will operate in the 127 diplomatic offices that Venezuela has around the world, where 100,309 Venezuelans registered to vote abroad will do so manually.
4. The preferences of the Venezuelan electorate will be captured by the Smartmatic-supplied voting machines of the National Electoral Council. 39,282 voting machines will be deployed; they feature touch screens, print voting vouchers and operate when triggered by a biometric voter authentication system, which guarantees the "one voter, one vote" principle.
5. Despite the tight electoral schedule, a total of 15 technical audits to the voting platform are expected, which will be certified by the political parties.
6. Smartmatic's technical staff will be distributed as follows: 43,448 operators of the Integrated Voting System (OSI), 6,317 support technicians (TS-SI), 1,098 operators for the Contingency Transmission Centres (OCTC), 21,436 operators of the Voter Information System (OSIE), 3,365 Voter Information System (SIE) support technicians (TS-SIE), 1,201 inventory operators (OI), 2 totalling technicians (TT) and 695 operators for the National Support Centre (OCNS).
7. After the election is done, the political parties, international attaches and observers, and representatives of the civil society will be able to participate in a random audit which will include 50% of the voting machines (the paper vouchers will be checked against the precinct counts).
8. According to 3 surveys between 2010 and 2012, over 90% of Venezuelans consider that voting with Smartmatic machines is "easy" or "very easy".  Additionally, over 75% of those surveyed prefer e-voting over manual voting.
9. Venezuela, together with Smartmatic, is setting 3 world records: in 2004, the country carried out the world's first automated election using voting machines with printed vouchers; in 2012, the first election during which the voting session was activated through biometric authentication; and in 2013, Smartmatic's technology is being deployed in a record time of 34 days to automate a presidential election.
9 things you should know about the Venezuelan 2013 Presidential Election