A group of young students at the Gandhi Nagar National Design Institute have developed EasyElect, a concept that allows "the adaptation of the voting booth to be taken to the people rather than the opposite." EasyElect involves automated voting kiosks that are similar to ATMs which can be placed in the Public Services Offices of each district.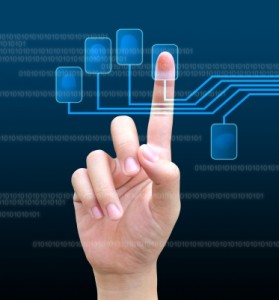 Users' identities are authenticated using data systems, such as the Aadhaar biometric authentication system.
The project won the 2014 NASSCOM Social Innovation prize with honors in the student category.
Rita Soni, the executive director of the NASSCOM Foundation, explained the need for a fresh new approach to the voting process to make it more user-friendly and to ensure greater participation. The NASSCOM Foundation will present this innovation to India's Electoral Commission.
Source: http://indianexpress.com/article/india/politics/e-voting-for-migrants-by-2019/
Innovative voting idea proposed by Hindu students