The Saudi Arabian Minister of Health, Dr. Abdullah Al-Rabeeah, has announced the details of a competition focused on improving public awareness of non-communicable diseases such as diabetes, obesity, high blood pressure, and heart and kidney illnesses.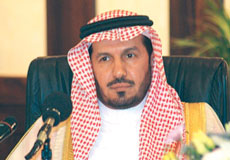 "The best proposals will be implemented by the Health Ministry in order to provide better health services to people," said Mr. Al-Rabeeah.
The minister said that they hope the competition will attract more than 2,000 participants between citizens and residents of the country. An electronic voting system will be used to choose the winners.
Saudi Arabian Health Ministry to use electronic voting for competition