Ugandan president Yoweri Museveni has shared with the press part of his electoral reform package in which he declares his intention to introduce a biometric voter authentication system.
During a press conference at his country house in Rwakitura, President Moseveni said he favors this technology because of its ability to reduce electoral fraud.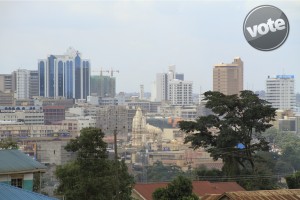 Museveni stated that he had been working towards the adoption of this technology for quite some time in order to stop dishonest voting behavior because the system can detect when a person has already voted. "I have a lot of confidence in this," he said.
Additionally, he considers it an efficient security measure given the fact that the system uses biometric identification and fingerprints are unique for each voter.
Museveni also said that he plans to introduce this innovation because it is a system that can guarantee equality and reliability in the election process.
Source: http://www.monitor.co.ug/News/National/I-want-electronic-voting–President-Museveni/-/688334/2346020/-/waohhgz/-/index.html
The president of Uganda wants to use electoral technology