The Economist has published a chart containing all the major national elections that will take place in 2014.
According to the English publication, approximately 40 national elections will take place in 2014, representing 42% of the world's population. It is a year filled with firsts. The first democratic parliamentary election in Fiji. The first directly elected president of Turkey. The first European Union (EU) election since 2009.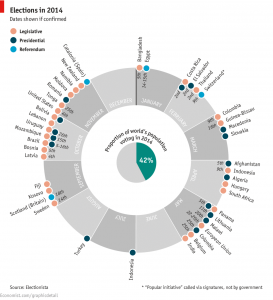 Read the complete news here.
2014: A big year for elections worldwide