Antonio Mugica, CEO of Smartmatic, the leading company in elections worldwide, will participate in the Founders Forum in New York on October 7-8, to discuss how technology can shape the November 2016 US elections.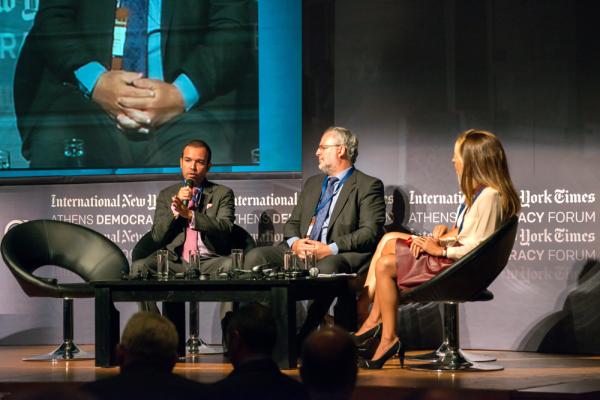 The Founders Forum, hailed by The Guardian as the Davos of tech, is a private network of the leading digital and technology entrepreneurs.
Smartmatic's CEO will participate in a group debate entitled: How can citizens help engage with government better? The debate will be led by Steve Hilton, former director of strategy for British Prime Minister David Cameron and founder of Crowdpac.
Smartmatic boasts the largest experience in the election industry having processed over 2.5 billion verifiable votes around the world. In doing so, it has set at least 7 world records, including: the largest outsourced automated election, the first election in which voting sessions were biometrically activated by all voters, and the fastest biometric registration process.
To learn more about the event, watch: Founders Forum: New York 2014
Smartmatic in the Founders Forum – New York